Sisterhood Cafe Nights


February 20, 2018




7:30 pm - 9:30 pm
Join us for Sisterhood Cafe Nights!
Sisterhood is for women of all ages, and we would love if you invite your family and friends to join you.
We will enjoy a delicious supper together, wonderful community, and a message from our guest speaker Mel Hughes
SPEAKER BIO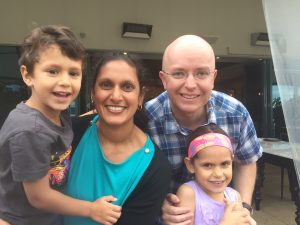 Melanie is married to Mark and they have 2 children, Bethany and Sam. After accepting Jesus' sacrifice for her sin at age 13 she grew slowly in faith. As a young adult while studying occupational therapy, she found herself at St Paul's Castle Hill at the invitation of a friend. After being part of the first mission trip to Kenya, God very quickly put His love for the nations on her heart. She went on 3 short term trips to Kenya and Cameroon and afterwards completed a Diploma of Theology at Sydney Missionary and Bible College in preparation for long term mission. There she met Mark and they prepared to go to Fiji. The time spent in Fiji was shorter than they planned and on return they joined Global Recordings Network.