Please note: during January, our service times will be 8am, 10am and 6pm. 
Welcome to St Paul's!
We are so glad you can join us for church this weekend. After a long season of not being able to gather in person, we know there may be some uncertainty about what to expect as you come back. We hope the info below helps to ease any worries for you! Have a read, and if you would like to chat to one of our staff team please get in touch with us by calling 8858 1111 or emailing info@spch.org.au
We can't tell you how much we are looking forward to welcoming our church family back into the building
REGISTRATIONS OPEN AT 3PM EACH TUESDAY – Rego is required for our 10am and 6pm service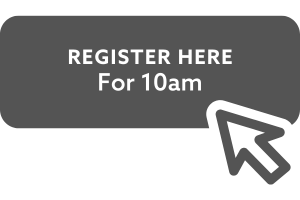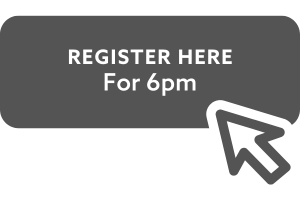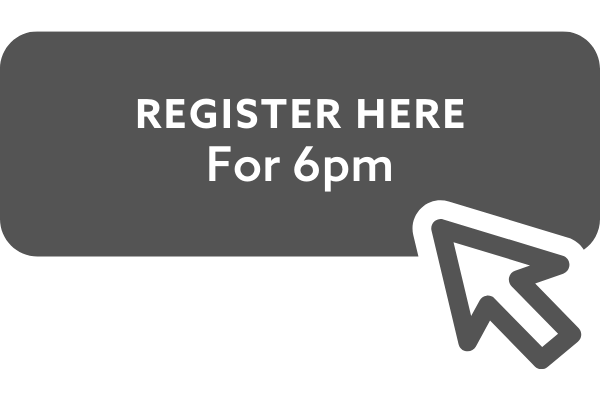 WHICH SERVICES WILL BE MEETING IN PERSON?
We are currently meeting at 8am, 10am and 6pm. We can have 100 people attending each of these services.
The 10am service will also include our kids program (up to 100 children in the CEC).
The 6pm service is our summer service time, on Sunday 7th February we return to 5 and 7pm evening services.
HOW DO WE REGISTER?
Simply select your service above, choose your number of tickets, and make sure to enter each family member name. If you are registering on behalf of other attendees, you will need to enter each of their names. If you will have children in church with you, any age, they will need to be registered as a church congregation member.
IMPORTANT NOTE FOR 10AM – you will notice there are two ticket types as shown below.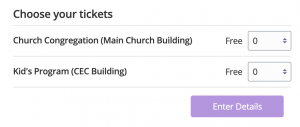 When you choose your ticket type, you will be counted towards the total number of people allowed in that building. Therefore, if your children need to leave the kids program in the CEC for any reason, they may not be able to come back and join you in the main church building if our capacity has been reached for that service. There will be spaces outside or in the pavilion where you can hear the service.
If you plan to have your children in church with you for the whole service, please register them as a 10am congregation member.
For Sunday 68, until they return in term 1, please register them as a 10am congregation member.
I AM A VOLUNTEER, DO I NEED TO REGISTER?
YES – Anyone serving in these roles such as music, production, welcoming etc will need to be register.
Please select the option for Volunteers at the service you attend.
WHAT TIME SHOULD WE ARRIVE?
In this Covid season, there will be a registration and check-in process as you arrive to church. For this reason, it may take us a little longer to get everyone into church, so we ask that you arrive 20 mins before the service
For 8am, this is a
7:40am
arrival.
For 10am, this is a
9:40am
arrival.
If you have children in our kids program, we ask that you arrive at
9:30am, 
as our kids program will begin at
9:50am
.
*In line with Diocesan recommendations, we must stagger the start times of gatherings happening in separate buildings.
For 6pm, this is a 5
:40pm
arrival.
WHAT DO WE DO WHEN WE ARRIVE?
If in doubt, follow the lead of our welcoming team and Covid marshals (you will spot them by their lanyards or marshal vests)
There are a few steps that will happen as you arrive to church:
1) You will notice the Service NSW QR codes around the site. Each adult needs to scan this code and add dependants as applicable.
2) You will then need to head to a rego desk, where we will mark your name off our registration list (10am and 6pm services one). 
You will be given a sticker to say we have marked you off and you are all good to head into church or the kids program.
3) As you enter the building, our friendly Covid marshals will help you to find a seat.

WHAT HAS CHANGED INSIDE THE CHURCH BUILDING?
Don't worry, it is still your church home!
It might just look and feel a little different to what we are used to:
-Our fabric chairs have been removed and replaced by the red plastic chairs. This is to allow us to thoroughly and safely clean them after each service.
-Chairs will be spaced 1.5m apart from each other. Families/household groups will be welcome to pull chairs together, under direction of our Covid marshals.
-For now, our Feeding Mother's Room has been repurposed. We will be combining the Toddler's room and Feeding room for a short time – please ask our Covid marshals if you are unsure where to go.
-The sound and lighting desk has been moved into the centre of the room. Our foyer area now has a large screen to optimise viewing and audio for those sitting in that area.
-You may notice more 'gear' inside the church, particularly cables, platform risers, and cameras – this equipment and infrastructure allow us to continue to Live Stream our services, blessing those who can't be in the building with us.
WHAT SHOULD WE EXPECT DURING THE SERVICE?
God's people gathered, to pray together, open His word, worship Him, and be in community with the body of believers!
We will be continuing to Live Stream our 10am service, so you may notice our language is inclusive of those in the building, as well as those joining us online. From the platform, you may also notice those leading us will be making eye contact with the cameras so we continue to engage our online congregation.
It might seem a little awkward – we will all get used to it in time!
Our service will follow a similar pattern to what it always has, including welcoming, a time of prayer and bible reading, a message from one of our preachers, and worship. We also hope to include some new elements that have been well-received during our online season, such as incorporating a QNA time at the end of our 10am service.
As our service finishes, we will ask everyone to wipe their chair down with a disinfectant wipe, which you will dispose of as you leave.
We ask that at the end of the service, you depart from the property without staying around to mingle and chat – we know this is part of the joy of meeting on Sundays, but for this season it is a sacrifice we will need to make.
WHAT WILL BE HAPPENING IN OUR KIDS PROGRAM?
The great news is that for our kids, church will feel pretty 'normal'.
They will be able to play games, do craft, sing (yep, we are jealous), have a time of bible reading, teaching, and prayer.
They will have their regular kids team leaders heading up the program, under the leadership of our new Children's Minister Linda and Assistant Children's Minister Naomi.
As mentioned above, one main difference is that the program will START at 9:50am, not 10am. We will finish at 11:10am.
CAN WE SING?
NO – congregations are not able to sing together, however we can have up to 5 singers on stage, Covid distanced.
DO WE NEED TO WEAR MASKS?
Yes, as of 3rd January 2021, masks are now mandatory for everyone 12 years of age and above. 
See the article HERE
WHAT OTHER SPECIFIC COVID REQUIREMENTS SHOULD WE BE AWARE OF?
We ask that you practise good personal hygiene, and sanitise your hands on arrival – there will be hand sanitiser at all rego desks, entries and exits of the church, and on wall brackets around the site. Please socially distance and keep 1.5m apart from anyone not part of your household.  Do not attend church if you are feeling unwell and experiencing any symptoms.
We know this will be hard after not seeing each other for so long, but you will need to refrain from physical greetings.
If you have registered, but cannot attend for health reasons, please let us know as soon as practically possible, so that we can open up your seat to others wanting to attend.

WILL WE BE CELEBRATING COMMUNION?
No, at this time we will not be participating in the Lord's Supper at any of our services.
WILL WE BE COLLECTING OFFERTORY?
We encourage you to continue giving online via EFT or Pushpay where possible www.stpauls.church/give
We will not be taking a cash offertory during our services.
Thank you for your generosity in continuing to support our work locally and globally.
WILL MALACCIS COFFEE BE RUNNING?
No, not for the moment.
As we are able to, we look forward to opening Malaccis, however to avoid mingling and congregating, and to be as safe as possible, we will not be open.
WHY DO WE NEED TO REGISTER? HOW OFTEN CAN WE ATTEND?
With the latest restrictions in place, our building has capacity for 100 congregation members. 
You are welcome to attend as often as you like, however, if you have recently attended a service we ask that you hold off booking your tickets until the Friday before, to give others a chance to register who may not have attended for a few weeks.
WHAT IS HAPPENING WITH LIVE SITES?
In line with current NSW Health recommendations, only 5 visitors are permitted per household. If you would like to continue your Live Site, please do so in line with these restrictions.
THIS IS ALL SOUNDING A BIT OVERWHELMING.
We agree. It is a strange season we find ourselves in. It is very likely that we are all going to feel a bit weird as we begin gathering in person again.
Though as the old King James Version bible translation  puts it, "you are a peculiar people". 1 Peter 2:9. And so, we will be in the right setting.
Our hope is that as we see familiar smiling faces, a sense of normality and relief will help our worries to dissipate! However, this may not be the case for all of you, and we want you to know our staff team are here to chat with you and make you feel comfortable, please come and talk to us.
We are also glad to let you know that we will have Care teams at our services to pray with you, or offer any support you need – they will have lanyards on so you can spot them.
We look forward to seeing you on Sundays!
Please let our staff team know if you have any questions or concerns
8858 1111
info@spch.org.au