We believe in God the Father, creator of heaven and earth; Jesus Christ the Son of God;
and the Holy Spirit.
Genesis 1:1; Matthew 28:19
We believe that Jesus Christ died on the cross, was buried and, in body, rose again on the third day.
1 Corinthians 15:1-4
We believe that God loved the world so much that he sent his son Jesus to die on the cross to save us from our sins so that if we believe in him we may have eternal life with him.
John 3:16
We believe the only way to have an eternal relationship with God is through Jesus. Jesus said "I am the way the truth and the life no one comes to the Father except through me."
John 14:6
We believe that the Bible (the Old and New Testament) is the ultimate rule and standard of faith given by the inspiration of God and containing all things necessary for salvation.
Our mission
Our mission at St Paul's is to
BRING people to Christ,
BUILD them up in Christ and
SEND them out for Christ.
Jesus has the power to change lives.
Emilia's Story
Blake's Story
Katie's Story
Sam's Story
Our Vision Statement
We see a church that is passionate about Jesus Christ and people. So awestruck by Him we prayerfully seek his mind by engaging with God's Word on everything. So captivated by Jesus we risk everything to honour, follow and obey Him. So enamoured by Him we emulate Him, growing as a people of compassion, kindness, humility, gentleness, forgiveness and love fed by a deepening knowledge of God's Word. This is the kind of church whose people make the best life decisions.
We see a church who knows there is enough time to live the life to which Christ has called us. Like Jesus we know God's priorities, and with focused determination, we give ourselves fully to our Father. We see a church that refuses to leave God given talents, gifts and passions lying untapped within us. These are released under the leadership and power of the Spirit of God to serve and glorify God.
We see a church that knows without a shadow of doubt that our Lord Jesus is a generous God whose forgiveness is so rich in mercy we give the money he has entrusted to us as an act of worship to fund his mission. Like the LORD of all Creation this church's compassion for the vulnerable, and those far from Jesus Christ, is translated into focused action. As a consequence, we are a church whose people willingly rise to find, serve and protect the vulnerable; we gladly, and intentionally, bring friends and family, and those from the most unlikely of places, to Jesus.
We see the kind of church that raises up the next generation of risk taking leaders because we know the Spirit of God is leading a mission to redeem men, women, boys and girls. By sending leaders to all sectors in society and to every continent, this church will find people who will hear of the crucified, risen and ascended LORD Jesus Christ. To be in contact with this kind of church is to experience the engaging advance of the kind of God – it's to experience life and freedom.
If this church were to be wiped out, if we ceased to meet, then the Hills would be filled not with the sound of music but mourning and grief. We want to be that church. And so, together, we strenuously contend with all the energy Christ so powerfully works in us because we will settle for nothing less.
Our Vital Signs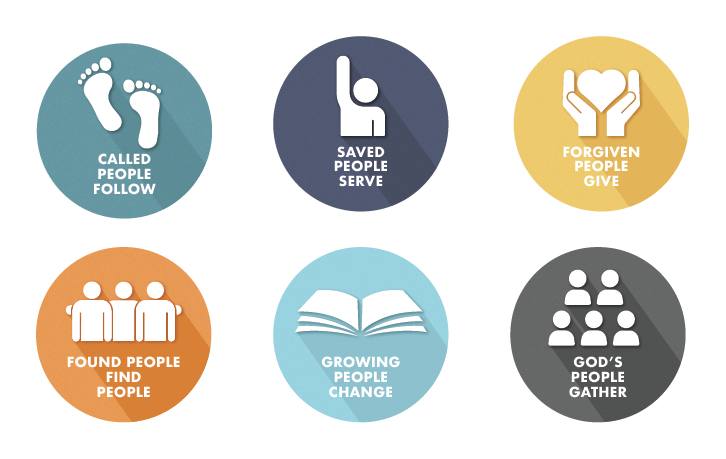 Are we part of a Diocese?
St Paul's Castle Hill is part of the Anglican Diocese of Sydney.